Outdoor Entertainment Ideas for the Summer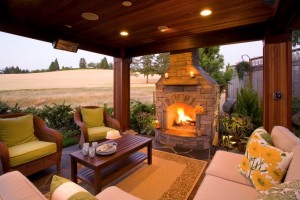 Summer is right around the corner! Is your backyard and pool ready to entertain? Have you daydreamed about sitting on your back patio or relaxing in the pool, while listening to music, laughing, and enjoying quality time outdoors?  If you answered yes, then you aren't the only one!  Outdoor entertainment is a big thing, and it certainly adds entertainment value to your home (not to mention the 'cool' factor with your friends and family!).  We have listed a few excellent outdoor entertainment ideas from the a/v world.
There are many options for outdoor entertainment, to satisfy any scope of entertainment desire from a simple pair of patio speakers to a full multi-speaker with subwoofer system. Let's break it down…
Patio Speakers: These are mounted (on-wall or in-wall), typically, under the eave or arbor on the back patio. If you want to think outside the box, patio speakers can be mounted to a tree or anywhere you want to conceal the speakers. They are outdoor-rated, making them weather-proof. You can mount one pair of speakers, or as many as you want. So, have fun with it!
Mounted Patio TV: There are essentially two options: 1) Purchase an inexpensive TV (any size) and have it professionally mounted under a covered patio, such as an arbor that will protect it indirectly from the elements. It's also a good idea to purchase a cover or box to house the TV. This helps with protecting it from moisture. 2) Purchase an all-weather outdoor TV, such as a Sunbrite. This TV is a true outdoor TV, created to be outdoors and withstand the elements of the weather year-round. It's a more pricey option, but it's a great option.
Rock and Planter Speakers:

Rock Speaker

Both are made to blend with your outdoor surroundings.

Planter Speaker

They produce excellent sound while blending in the landscape. There are seemingly endless options for rock and planter speakers. This is a really cool way to get the sound you want, and blending it with the yard.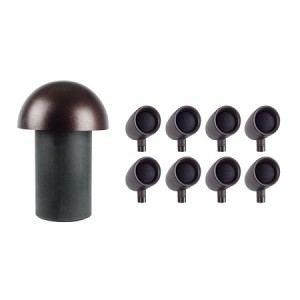 Multi-Speaker System:  We have a great recommendation on this one. The Sonarray SR1 by Sonance system is incredible! It comes with 8 speakers and a subwoofer. This is the speaker system you want to get if you want some serious sound. Each speaker can be discretely placed throughout the yard and/or around the pool, including the sub. The sub needs to be buried for maximum bass quality. Check out the demo of this system.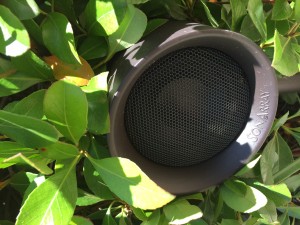 We could go on and on listing options. There are so many options, and it's a lot of fun thinking about the possibilities! This list is a great start to brainstorming the outdoor entertainment ideas for your backyard and pool areas.
Contact CSAV today to install your outdoor entertainment oasis!
Best home theater company in Frisco, TX
Center Stage A/V
2831 Eldorado Pkwy.
Ste. 103-172
Frisco, TX 75033
214-498-9996
CenterStageTX.com
Center Stage A/V services the northern Collin County, TX area: Frisco, Prosper, Celina, McKinney, Allen, Anna, Plano, Lucas, Savannah, Little Elm, Denton.