Home Theater Gift Ideas for the Electronics Enthusiast
Father's Day is around the corner!  We have the ideal home theater gift ideas that will knock his socks off!
Center Stage A/V always welcomes the opportunity for a surprise install!  Call us for Father's Day SPECIALS! *$100 OFF labor install!
Media Room: The ultimate Father's Day gift surprise. Fully equip an empty media room, or change out older equipment for the latest technology. Imagine the look on his face!
Soundbar:  Long, slender speaker that essentially produces a large amount of sound for any space in the home (e.g. family room, bedroom, etc.). Excellent, affordable option to serve as an alternative to multiple speakers.
Sonos Speakers: This is the smart speaker system that streams all your favorite music to any room, or every room. Inside and outside, including pool speaker systems. Sonos is big in the home theater market today. The ability to control your Sonos system through any mobile device (smart phone, iPad, etc.), makes it one of the easiest entertainment home theater Father's Day gift options out there.
Universal Remote Control:  This remote consolidates all of those various remotes into one single remote control. This is a beautiful thing, and certainly makes any TV and movie watching experience that much better!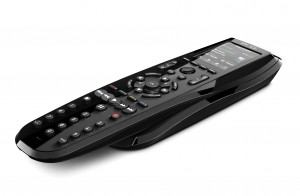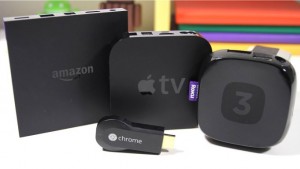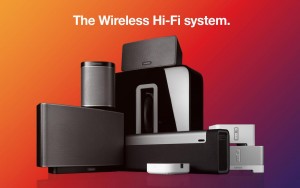 Streaming Devices: In today's world, we all want video and audio on demand – to watch movies, listen to music, etc. when we want to, where we want to, and on the device of our own selection. Examples include: Apple TV, Blue Ray players (to play Netflix, Hulu, Voodoo, etc.), and a Roku 3, These are all really fun options that could certainly serve as a home theater Father's Day gifts.
Patio TV and Speakers: Does Dad like to BBQ and spend time on the back patio? A pair of patio speakers and a mounted TV outside will get him ready to entertain this summer!
Nest: This is a brand of devices that includes thermostats and smoke/carbon monoxide detectors, as well as in-home cameras, which can be controlled through a very intuitive app on your smart phone. The thermostat can be adjusted from literally anywhere using the mobile app. That in itself gives the Nest devices a definite cool factor with a high practicality ranking, making it an unexpectedly great Father's Day gift.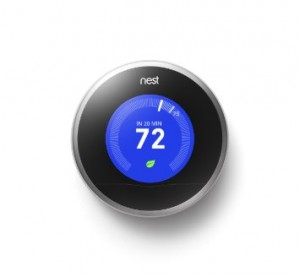 Check out our outdoor entertainment page for additional home theater gift ideas!
Contact us today or have some and build your home theater experience!
*$100 OFF applies to labor of at least $650.
Center Stage A/V
214-498-9996
CenterStageTX.com
2831 Eldorado Pkwy. Ste. 103-172
Frisco, TX 75033