Outdoor Entertainment Ideas for your Home!
Here are a few outdoor entertainment ideas that are a quick phone call away to be installed by Center Stage A/V:
Patio Speakers: These are mounted, typically, under the eave or arbor on the back patio. Patio speakers can even be mounted to a tree or anywhere you want to conceal the speakers. They are outdoor-rated, making them weather-proof.
Mounted Patio TV: There are essentially two options: 1) Purchase an inexpensive TV (any size) and have it professionally mounted by CSAV under a covered patio. 2) Purchase an all-weather outdoor TV, which is a true outdoor TV created to be outdoors and withstand the elements of the weather year-round.
Rock and Planter Speakers:Both are made to blend with your outdoor surroundings. They produce excellent sound while blending in the landscape.
Multi-Speaker System: The Sonarray SR1 by Sonance system is incredible! It comes with 8 speakers and a subwoofer. This is the speaker system you want to get if you want some serious sound. Each speaker can be discretely placed throughout the yard and/or around the pool, including the sub. Check out the demo of this system.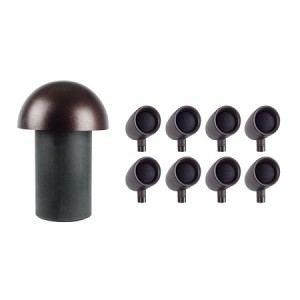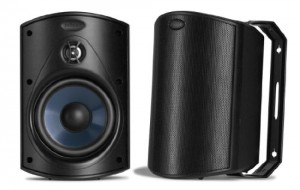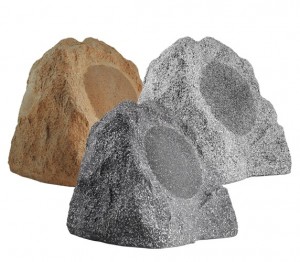 Call Center Stage A/V for a FREE consultation! We want to help YOU create an outdoor entertainment oasis!  214-498-9996   ASK ABOUT OUR SUMMER SPECIALS!!!
Submit our quick Contact CSAV form or have some fun and Build My Experience!