Backlit Projector Screen Adds Vibrant Color to Media Rooms
Have you ever seen a projector screen in a media room that displays color behind it? If so, you know how super cool it looks in a media room. This is called a backlit projector screen.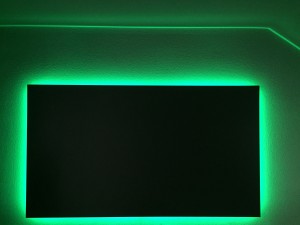 Projector screens are typically matte white, with no back lighting. However, there are multiple options on the market today for consumers to purchase a backlit projector screen. This type of screen displays a multitude of vibrant colors behind the projector screen itself. In fact, it will display ANY color you want!
How Does it Work?
The backlit projector screen has an LED strip that is embedded in the back of the projector screen. It comes with a remote control that allows you to select your color of choice.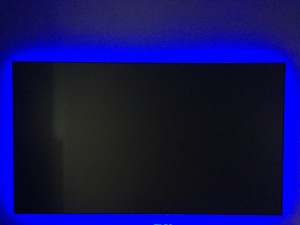 You have the option of keeping it as one static color behind the screen, or having it transition from one color to the next. Adds an enhanced element of fun to the movie watching experience.
The colors displayed create both a vibrant and soothing feeling. The backlit projector screen takes the viewing experience to a whole new level, and also makes the screen appear to be bigger than it really is.
The video below shows a demo of the backlit projector screen playing a movie while changing colors.
Having a media room in your home is about home entertainment – an experience in your home – unlike any experience at a public move theater.
Invite your friends and family over, grab some popcorn, and enjoy your media room experience!
Best home theater installation Frisco, TX
Center Stage A/V
2831 Eldorado Pkwy.
Ste. 103-172
Frisco, TX 75033
www.CenterStageTX.com
214-498-9996
Center Stage A/V service the northern Collin County, TX area: Frisco, Prosper, Celina, McKinney, Allen, Lucas, Savannah, Little Elm, Denton.