Have you ever heard a noise outside at night and wondered what it was?  Have you ever wondered what that strange car was doing outside of your house or your neighbor's house? Or even worse, have you ever experienced a robbery and had no footage of the burglar from security cameras?  Security camera systems can help to answer all of those questions, and more.
Latest security camera technology:
Technology has changed incredibly over the years, including the technology in security cameras. You can buy excellent quality high definition security cameras for a fair price. These provide a very clear image, night and day.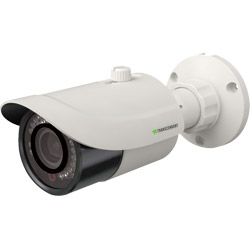 Security camera systems have come a long way since the original analog days when the images were fuzzy and unable to distinguish details within the image.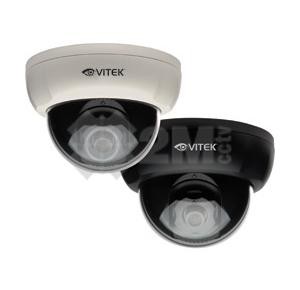 Reasons to purchase them:
Peace of mind: Knowing there is a device keeping an 'eye' on your property at all times gives a sense in peace of mind. Those random moments when you wonder what happened outside could easily be answered with security cameras.
Providing evidence to the police: If your property, which could even be a vehicle parked outside within view of the camera, is burglarized, high definition security cameras could capture the evidence necessary for the police to identify the burglar. The visual reach of these cameras could capture part of your neighbor's property as well (be sure to let them know that). This could be beneficial if there's an incident on their property captured on camera.
Ability to see your home any time. Some of the high definition security camera systems offer an app you can download on your smart phone. This allows you to login and view footage from your security cameras from anywhere, any time!  You don't have to be home to view your security cameras.
They act as a deterrent: Security cameras are visible, and as a result, act as a deterrent to potential criminal activity.
Considerations when buying:
There are some great options for high definition security camera systems on the market. Here are some things to consider when you're shopping:
Get high definition. If you need good footage at some point, you will want high definition. It makes a big difference in the quality and clarity of the images.
Night vision. Be sure the security cameras have night vision, and great quality night vision.
Range of view. Look at how much 'ground' the security cameras would cover. Go into your search knowing what parts of your property are most important to capture, including street views, where your vehicles are parked, back patio, front door, etc.
Contact CSAV for professional installation of security cameras!
Best home theater and security camera installation
Center Stage A/V
2831 Eldorado Pkwy.
Ste. 103-172
Frisco, TX 75033
214-498-9996
Center Stage A/V services the northern Collin County, TX area: Frisco TX, Prosper TX, Celina TX, McKinney TX, Little Elm TX, Plano TX, Allen TX, Lucas TX, Savannah TX.